Kevin Yento &
Associates
"When you sign with one of us, you sign with all of us"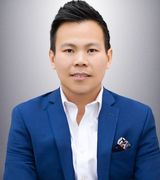 Benny "Kevin" Yento is a Sales Associate and Team Leader. Among his real estate colleagues throughout central New Jersey, he is known as "The Trailblazer" for achieving an extraordinarily long list of awards and raising the bar for other agents to reach. He selected his team members for demonstrating the same high standards he sets for himself: solid real estate knowledge, delivering quality service at the speed of light, and building a network of loyal contacts through honesty, integrity and trust. He was born in Indonesia and speaks several languages. Prior to real estate, he had a successful career in the hospitality industry.
Michele Johnson is known as the "Director" and brings to the Team years of experience in financial services, real estate sales and investing.  As the Team's Client Relationship Manager, she wears many hats and guides our clients through the home sale experience with ease and care.  Among her strengths is her keen sense of design and ability to redesign a home to capture the true beauty and essence of each of our listings.  From staging your home to navigating through inspections, closing and beyond, Michele will be with you every step of the way.  Her vast knowledge in the field and her extensive list of resources enable her to offer our clients a "one stop shopping" experience.  Michele's knack for creating an environment of teamwork, collaboration and open communication will elevate your overall real estate experience.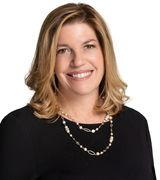 Stacey Gilbert is a Sales Associate known as the Kelly Rippa of real estate for her energizing style and ability to connect with a wide variety of personality types. But don't let her petite frame and gift of gab fool you. She packs a hefty punch at the negotiating table as easily as she can soothe the nerves of home buyers or sellers when a deal hits a brick wall. She was nicknamed "The Communicator" for her knack of clearly explaining each phase of the sales process and quickly providing answers to complex issues that can arise. Prior to real estate, she was a teacher in the K-6 Bridgewater school system and raised three children. Now as an empty nester, she easily relates to clients who are making bold, new lifestyle changes through upsizing, downsizing or relocation.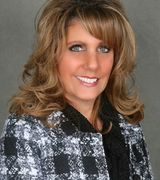 Nancy Adams is a sales associate as well as the team's transaction manager who manages and monitors all real estate transactions, administrative activities and her willingness to jump in at a moment's notice to assure all business transactions run smoothly. As a sales associate, Nancy is known for her compassion and understanding of the needs and goals of her clients. Her clients choose to work with Nancy for her full service, Ethics, Integrity, & Expertise. Nancy has consistently shown the ability to satisfy clients in both their home buying & selling needs.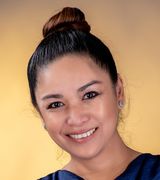 Margarita "Geng" Lacsamana is a Sales Associate that has translated decades of knowledge and experience, from many angles of the home designing and buying market, into helping her clients find their perfect homes. As a designer, she understands that a house isn't just a home, it's a foundation for the future, and for many of her clients, a home represents the next phase of life, raising a family. Her patience and temperance are just a few qualities that her clients can't stop clamoring about.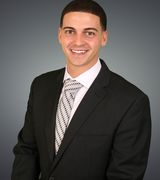 Cory Fandel has been a Somerset County resident for over 26 years. He currently resides in Raritan, NJ with his daughter Andreala. Cory has been building his business in Real Estate bringing a strategic, yet personable approach to both the home buying and selling process. "Entering into a Real Estate transaction with an agent is like entering into a relationship of some sort. You need to be 100% comfortable with that person and understand team work is essential!" Through out the years, Cory has been able to build a positive reputation by offering his clients top-notch guidance from start to finish, while ensuring the entire process is seamless, efficient and rewarding.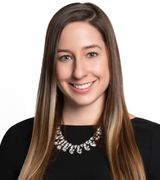 Christine Chandler is a Sales Associate and New Jersey native who has traveled the world and return to New Jersey to make it her permanent home. As a sales associate she is known as the "Adventurer" because she applies her versatile skills and experiences to meet the challenges of her clients far ranging needs. Whether they are buying or selling a home frustration and second-guessing themselves can interfere with a smooth real estate experience. Christine always advises her clients to trust their instincts which has always lead to their trust in her as an agent.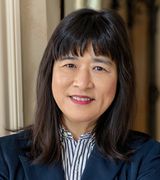 Louisa Kwan-Au-Yang is specializes in the sale of new and existing home in Somerset, Middlesex and Hunterdon County area.With the commitment to be successful, she was known for her compassion to help with her clients.  She is a skillful negotiator with the best interests of her client in heart.  It is her belief that she is not only representing her client but also to educate them throughout every step of the process equipped with top-notch information and market insight so that her clients make the best decision possible.  She is honest, hard-working and extremely knowledgeable about the real estate industry.