Kevin Yento &
Associates
"When you sign with one of us, you sign with all of us"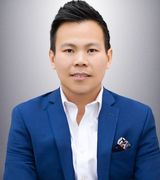 Benny "Kevin" Yento is a Sales Associate and Team Leader. Among his real estate colleagues throughout central New Jersey, he is known as "The Trailblazer" for achieving an extraordinarily long list of awards and raising the bar for other agents to reach. He selected his team members for demonstrating the same high standards he sets for himself: solid real estate knowledge, delivering quality service at the speed of light, and building a network of loyal contacts through honesty, integrity and trust. He was born in Indonesia and speaks several languages. Prior to real estate, he had a successful career in the hospitality industry.
My philosophy is to provide my clients with professional expertise validated with current market statistics. Kate Domoslawski recognize that Real Estate transactions cannot be treated as pure financial transactions. Both, Sellers and Buyers will benefit from my team forming skills. The "Team" is combined of the Seller or Buyer, the Realtor, attorneys, home experts, and administrative staff; who work competently together bringing each transaction to a successful closing. My Business Philosophy is based on core principles: Loyalty, Reality & Facts, Communication and Morals.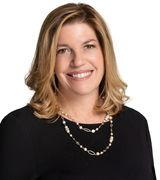 Stacey Gilbert is a Sales Associate known as the Kelly Rippa of real estate for her energizing style and ability to connect with a wide variety of personality types. But don't let her petite frame and gift of gab fool you. She packs a hefty punch at the negotiating table as easily as she can soothe the nerves of home buyers or sellers when a deal hits a brick wall. She was nicknamed "The Communicator" for her knack of clearly explaining each phase of the sales process and quickly providing answers to complex issues that can arise. Prior to real estate, she was a teacher in the K-6 Bridgewater school system and raised three children. Now as an empty nester, she easily relates to clients who are making bold, new lifestyle changes through upsizing, downsizing or relocation.
Nancy Adams is a sales associate as well as the team's transaction manager who manages and monitors all real estate transactions, administrative activities and her willingness to jump in at a moment's notice to assure all business transactions run smoothly. As a sales associate, Nancy is known for her compassion and understanding of the needs and goals of her clients. Her clients choose to work with Nancy for her full service, Ethics, Integrity, & Expertise. Nancy has consistently shown the ability to satisfy clients in both their home buying & selling needs.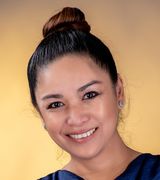 Margarita "Geng" Lacsamana is a Sales Associate that has translated decades of knowledge and experience, from many angles of the home designing and buying market, into helping her clients find their perfect homes. As a designer, she understands that a house isn't just a home, it's a foundation for the future, and for many of her clients, a home represents the next phase of life, raising a family. Her patience and temperance are just a few qualities that her clients can't stop clamoring about.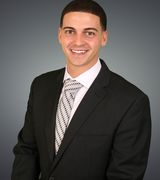 Cory Fandel has been a Somerset County resident for over 26 years. He currently resides in Raritan, NJ with his daughter Andreala. Cory has been building his business in Real Estate bringing a strategic, yet personable approach to both the home buying and selling process. "Entering into a Real Estate transaction with an agent is like entering into a relationship of some sort. You need to be 100% comfortable with that person and understand team work is essential!" Through out the years, Cory has been able to build a positive reputation by offering his clients top-notch guidance from start to finish, while ensuring the entire process is seamless, efficient and rewarding.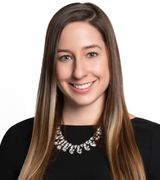 Christine Chandler is a Sales Associate and New Jersey native who has traveled the world and return to New Jersey to make it her permanent home. As a sales associate she is known as the "Adventurer" because she applies her versatile skills and experiences to meet the challenges of her clients far ranging needs. Whether they are buying or selling a home frustration and second-guessing themselves can interfere with a smooth real estate experience. Christine always advises her clients to trust their instincts which has always lead to their trust in her as an agent.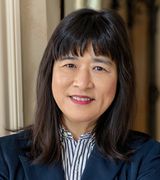 Louisa Kwan-Au-Yang is specializes in the sale of new and existing home in Somerset, Middlesex and Hunterdon County area.With the commitment to be successful, she was known for her compassion to help with her clients.  She is a skillful negotiator with the best interests of her client in heart.  It is her belief that she is not only representing her client but also to educate them throughout every step of the process equipped with top-notch information and market insight so that her clients make the best decision possible.  She is honest, hard-working and extremely knowledgeable about the real estate industry.
Spiro Kasabian is a Sales Associate, born and raised in New Jersey. As a resident of Somerville, he is growing strong roots in the community with his wife Kate and son Niko.  Those closest to Spiro call him "Mr. Positivity" or "Mr. Glass-Half-Full" because of his upbeat attitude.  Real Estate is a roller coaster, so having an agent like Spiro in a client's corner helps keep their eye on the prize with a positive mindset.  "I truly believe in the phrase "Teamwork makes the dream work" and my clients are working with the best team to make their dreams come true". 
Lisa Ferrari is known as the Communicator.  Her clients can count on her any time of the day.  Her twenty-four years of teaching experience have instilled her with the needed skills of flexibility, trust, discipline, patience, attention to details and effective communication which her clients greatly appreciate.  She enjoys helping clients catch the dream homes by listening to her clients wants and needs and values the trust they put into her.  Lisa strives to exceed clients' expectations by building trusting relationships and communicating effectively.
As a resident of Bridgewater for over 25 years and having raised four children here, Lisa Stavrakis is very familiar with the surrounding communities. From its top rated schools to community events Lisa has first hand experience of all Bridgewater has to offer. While new to Coldwell Banker, Lisa is not new to real estate. Having been a licensed realtor previously, but taking time to raise her children, Lisa is now back doing what she loves. Lisa derives such satisfaction from helping her clients achieve their dream of owning a home. As a homeowner herself, Lisa knows the process to home ownership is an exhilarating one and she looks forward to being with you every step of the way. If selling your home, Lisa offers strategic and purposeful marketing that positions you to maximize your selling price using all relevant market data. If you are in the market to buy a home Lisa will listen carefully and patiently to your needs and check each box of your wish list with you. Lisa's in depth knowledge of the area will work to your advantage as a buyer or seller.
Nicole Weaver is one of New Jerseys up and coming leading Real Estate Agents. Nicole is a well regarded Realtor and an industry innovator. In addition to Nicole's knowledge and connections throughout the New Jersey real estate community. Nicole takes a team approach to real estate. Buying real estate is a complex, sophisticated and often personal endeavor. The client deserves full service and attention. Nicole works with a team of professionals. Including a professional photographer, home staging designer, office admin and marketing strategists. As a realtor, Nicole's first priority is to make her clients happy and to provide top customer service. She listens to her clients, available to answer questions at all times, professional, honest, confident negotiator and genuine. Nicole sells homes and works with buyers, including first time home buyers throughout North New Jersey and specializes in Somerset, Hunterdon, Sussex, Warren, Morris and Washington Counties.
As a Central Jersey native, and a seasoned Real Estate professional,
Michael Stam

bouli
has extensive market knowledge and an unmatched devotion to his clients working tirelessly on their behalf by always offering them candid advice. "I recognize and value the trust my clients place in me and I strive every day to exceed their expectations," said Michael. His success is based almost exclusively on positive referrals!
After spending over 30 years in the finance management business,
Raymond "Ray" Connolly
has been utilizing his business experience for the past 7 years assisting his customers in one of the most important investment decisions, their homes. So if it's buying your dream home or getting the highest price for the sale of your home, Ray is always working to fulfill your goals. Ray has lived in Bridgewater Township for 26 years. With both children attending Bridgewater schools and wife working for the Bridgewater school system Ray has expert knowledge in the Somerset county area.
When moving to Bridgewater I remember my wife Pat and I saying this where we want to raise our family. I look forward for to working with you and thank you for considering my services.
Christian

Conklin
is an up and coming real estate agent who has been a Bridgewater resident his whole life. Not only does he knows the ins and outs of this area, but his network of collaborative partners in NJ stretches far and wide. Christian brings his attention to detail along with his background in carpentry and construction to the world of Real Estate. He is optimistic and charismatic with an innate ability to form connections with people, which makes it easy for him to nurture clients through the life-changing process of buying and selling homes.
Demi

tria
Soumas
is a New Jersey native and a real estate professional who is known for her extensive market knowledge and unmatched devotion to her clients. While she strives to ensure that each and every transaction is an enjoyable, fun and stress-free process, she also has a deep understanding that buying, selling or investing in a home is one of the most – if not the most – important endeavors in her clients' lives. This empathetic perspective allows
Demi
tria to feel a strong sense of accountability and obligation towards her clients, driving her even further to exceed their expectations. She is relentless in providing quality and honest service to those who put their trust in her and she takes pride in the relationships she builds with clients throughout every step of the process, ensuring to maintain these bonds even long after a deal is closed. What makes
Demi
tria a trusted, professional and reliable source is her expertise in real estate and her ability to keep both people and deals on track; but it is her transparency, positive attitude, authenticity and excellent communication skills that allow her to connect her clients with exactly what they are seeking: their perfect dream home.